The CNECT GPO Difference
Improve business performance, reduce costs, and benefit from an enhanced supply chain thanks to CNECT's contracts, resources, and support.
Cost-Saving Contracts
As a CNECT GPO member, you'll have access to an ever-growing roster of contracts that provides your organization with a broad range of cost-saving supply solutions. You'll no longer spend valuable time and resources searching for the best prices on the products and services you need, because our supply chain experts have already negotiated them
for you.
Access more than 3,000 contracts.

Choose from 2.7m products from industry-leading suppliers.

Reduce costs on products you already purchase.
Dedicated Support
Join CNECT and you won't just be accessing an exceptional service; you'll be gaining an extension of your team. We partner with our members and support them in the planning, management, and optimization of their supply chain strategies.
Enjoy solutions tailored to your organization's unique needs.

Receive support from experts with more than 40 years of experience.

Work with a local representative who knows your organization inside and out.
Business Analytics
Make informed decisions regarding your organization and its supply
chain strategies with the detailed business analytics provided to CNECT GPO members. We collate important data, customized to meet your unique needs, to offer detailed insights and give your organization a competitive advantage.
Make business decisions with confidence with CNECT's insightful data.

Access crucial information, such as price comparisons, utilization quotes, and accounts payable analyses.

Carry out more accurate and comprehensive supply chain strategies and evaluations with advanced metrics.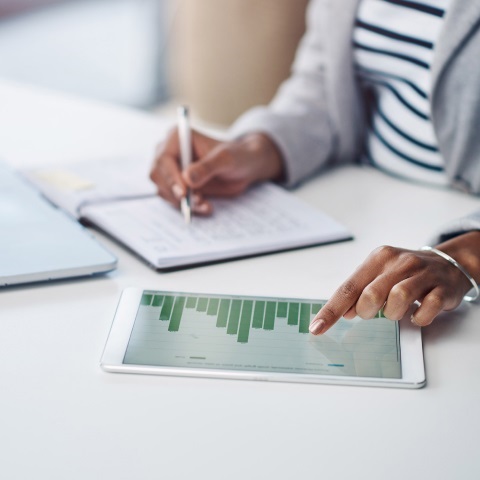 Limited-Time Promotions
In addition to the low prices available through our contracts, the CNECT GPO team negotiates with our long list of suppliers to leverage even greater savings for our members through limited-time promotions
and discounts.
Access additional discounts to further reduce your spending.

Find regular opportunities to save with new promotions
added regularly.
Secure savings on products and services from top suppliers in
your industry.
Educational Resources
There's more to being a CNECT member than supply chain-optimizing contracts and low prices. We're experts in our field, and we want to help you to become an expert, too. That's why we offer an array of educational resources to support our members in mastering their supply chain.
Tune into regular webinars providing detailed industry insight
and knowledge.
Access our vast library of blog content for information on a variety
of topics.

Keep up with the latest industry news thanks to important updates delivered direct to your inbox.